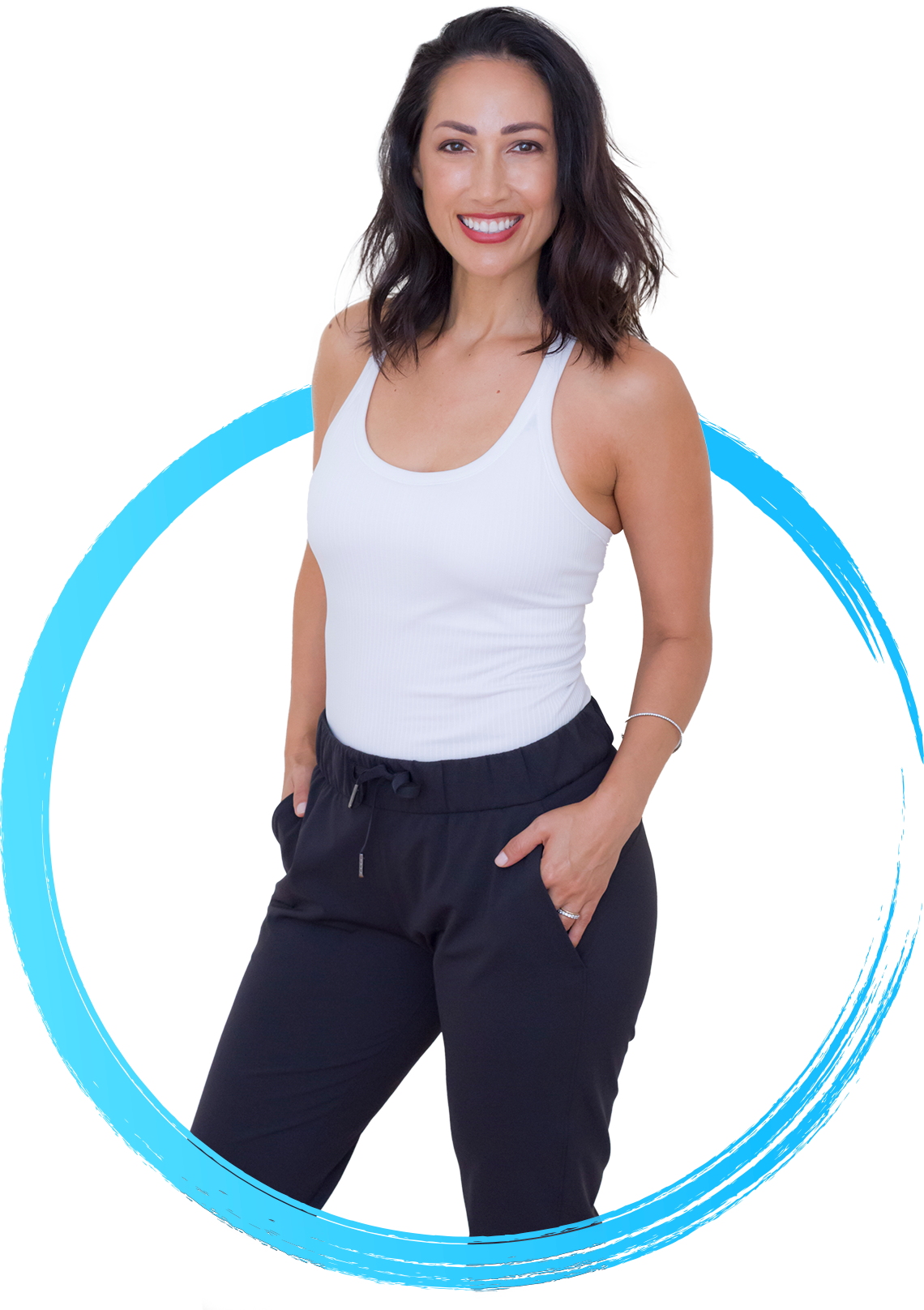 Elizabeth Vega Busch, MPT
Physical Therapist
Fascia Expert
Functional Movement Specialist
Elizabeth is a graduate of Loma Linda University in Southern California where she received her Master's degree in Physical Therapy with a Bachelor in Health Science. Raised in Central Florida, she calls the Orlando area home and has been practicing Physical Therapy here since 2000.
Through high school and college, Elizabeth participated in various sports and physical activities. As an athlete she developed a keen interest in the function and performance of the human body. Combined with her love for science, compassionate nature and strong desire of helping others, Elizabeth was led to a career in Physical Therapy. Since then, she has worked and specialized in Orthopedics, Sports Medicine, Chronic Pain Management and Pelvic Health.
Elizabeth, like many of her patients, had a history of chronic pain. By her 20's she was diagnosed with severe migraines, as well as chronic lower back and pelvic pain. That pain and related symptoms interfered with her ability to work, exercise and perform daily activities. Her pain levels would fluctuate on a regular basis from being sometimes manageable to nearly debilitating. She treated the pain using traditional therapies she knew at the time, but with minimal success. Disappointed and frustrated over not finding resolution to her pain and dysfunction, Elizabeth set out to find what was missing in her care.
In her endless quest for answers, Elizabeth found Myofascial Release in 2005. This highly specialized form of Manual Therapy was the missing link in her personal search. She not only started receiving treatments herself, but also began to learn and receive extensive education and training in Myofascial Release Therapy.
In 2008, she opened her own Private Practice specializing in Myofascial Release, Manual Therapy and Pelvic Health. Elizabeth's practice has been   highly successful for more than a decade. She and has educated, treated and influenced a great number of patients along the way, ranging in care from high performance athletes to small children and even other health care professionals.
Elizabeth has a strong passion and commitment to sharing wellness, fitness and the importance of self-care with others. She encourages and teaches patients to be proactive and to take personal responsibility for their own health and well-being. She loves contributing and serving her community by providing exceptional patient care, by educating individuals, and by teaching and speaking before larger groups.
Elizabeth lives in Casselberry, Florida, with her husband, Mark, and their sweet Cavalier King Charles, Ellie. When she isn't working on her professional projects she loves to cook, do yoga, work out, and take salsa classes.